Teak Wood Thai Restaurant & Sushi Bar
1323 14th St NW, Washington, DC 20005
Order now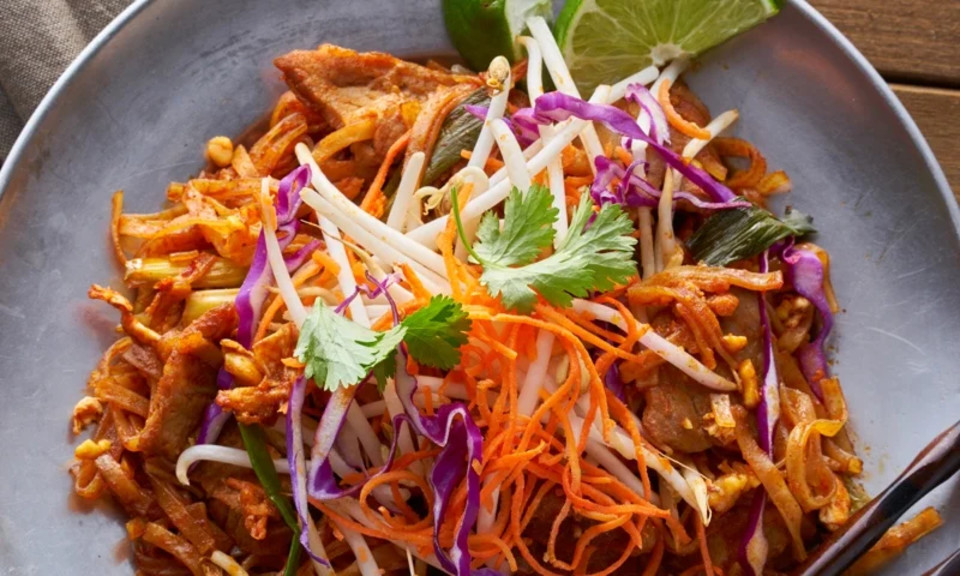 Farheen
Great Thai food in DC! Spicy and flavorful with some authentic choices. I've had the red curry, Teak Wood noodles, and beef pad thai. All were delicious! And they've been early both times I ordered from them.
Russwin
Teak Wood has delicious Thai food and sushi. I love this place!
Michael
Food was great and delivered 30 min earlier than estimated!
Jean
First time ordering from them and plan to order again.
Aravind
Great Thai food and Sushi. One of my favorites.
Meghan
I though the food was good for the price. The decor inside is really beautiful and I would like to try dining in sometime soon.
Melanie
Arrived 10 minutes early! Food was great, my only slight disappointment was the TINY quantity of rice that came with the curry.
Nicole
I thought that the papaya salad needed more lime juice, but otherwise, it was great!
Caroline
The spiciest Thai in DC (if you ask for it that way)! The best!
Chelsea
Best pad thai! Super flavorful
About us
Asian, Dinner, Japanese, Sushi, Thai
Today

Delivery: 4:30 PM - 8:45 PM

Takeout: 4:30 PM - 8:45 PM

Delivery

Tuesday:

4:30 PM - 8:45 PM

Wednesday:

4:30 PM - 8:45 PM

Thursday:

4:30 PM - 8:45 PM

Saturday:

4:30 PM - 9:15 PM

Takeout

Tuesday:

4:30 PM - 8:45 PM

Wednesday:

4:30 PM - 8:45 PM

Thursday:

4:30 PM - 8:45 PM

Saturday:

4:30 PM - 9:00 PM
Teak Woods two menus and upscale atmosphere truly set it apart from the various other Thai restaurants in the area. As you enter the newly opened, beautifully adorned restaurant, youre greeted by a sleek Buddha statue carved out of none other than teak wood. While you enjoy a leisurely meal, relishing the traditional Thai plates like Red Curry with Chicken or the vegetarian options, such as the well-known Pad Thai; youre surrounded by exquisite teak wood, ornate mirrors, splashing waterfalls made out of tree trunks and golden walls. Teak Wood also caters to those who wish to stop in for a quick bite. You can have a seat at their large sushi bar, choose from their basic or specialty rolls on the sushi menu and watch as the chefs prepare your food right in front of you.